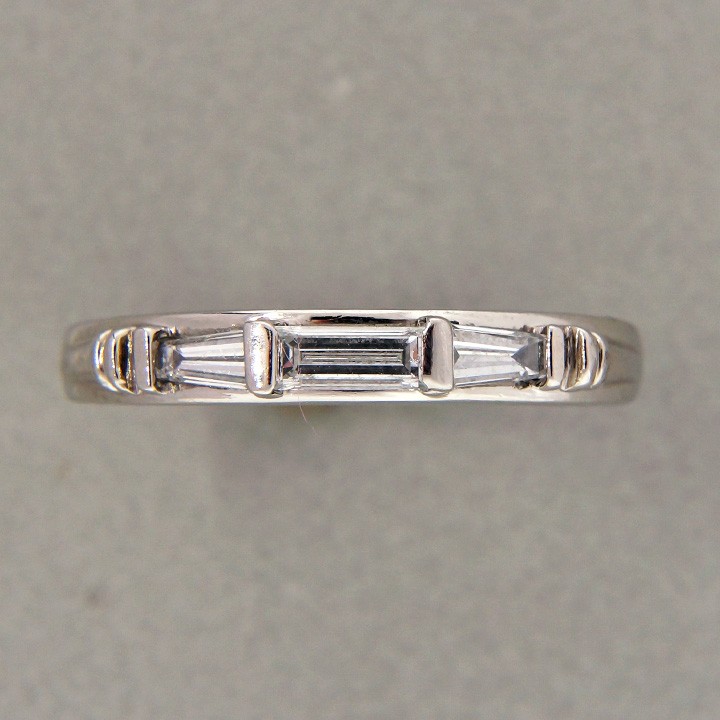 Scott Kay is a well-respected name in the bridal industry. His collections have been the staple of upscale and also affordable bridal sets for the past 25 years. The artisan credits his innate curiosity to create the – as of yet – not created with an eye on past cultures and their artistic contributions to the world. It is interesting to see some of the pieces and trace influences, new spins on old designs and also the occasional healthy dose of avant-garde influence in the rings and bands.
Viewing his pieces as vehicles for the self-expression of the wearers, Kay goes to great lengths to create jewelry that enables anyone to make a statement without using any words. Interwoven into this creative dynamic is the artisan's commitment to the importance of faith. Terming it a "strong and positive essence in nature," he credits the ability to believe in someone or something as a
driving force for self-expression
.
Scott Kay currently features three distinct collections that consist of numerous lines. He has bridal, ladies' fashion and men's fashion collections to which he adds consistently.
Bridal Collections

Luminaire
is famous for its brilliance.
Radiance
pieces champion a simpler elegance while
Heaven's Gates
rings combine brilliances with a filigree approach. This particular line features beautiful detail work in the shape of archways. Shoppers preferring the
Tiara
or
Faith
lines have a strong eye for tradition.
Parisi
line buyers follow in the footsteps of those who came before them.
Crown
line buyers enjoy the regal appearance that
Kay's signature setting
offers to the jewelry. The
Dream
setting has an almost otherworldly appearance that combines a variety of style elements into unique and highly desirable bridal pieces. The hallmarks of these collections are 14-karat and 19-karat gold as well as palladium and platinum.
Ladies' Fashion
There are six collections that fall under this heading. Faith is a line that incorporates the Christian cross in a number of designs. Sterling silver is a favorite metal while black spinel is a gorgeous counterpoint. A smaller line is aptly named Protecting the Cross; it features vermeil and white sapphires. Pieces in the Guardianline incorporate leather and beads. Lariatjewels include skulls, crosses and tasteful vermeil. Diamonds, faceted onyx and sterling silver are the materials for the Equestrianline. Cypress line buyers enjoy the colors of smoky quartz.
Men's Fashion

Some of the men's collections mimic those found among the ladies' fashion pieces. That said, the men's side is distinctly masculine in size, shape and execution of the finished pieces. Cases in point are the
Guardian
,
Faith
,
Protecting the Cross
and
Equestrian
lines.
Additional collections
include the
Doberman
line, which features Sterling silver and a clasp, and
Kodiak
pieces that showcase twisted metal.
At Peter Suchy Jewelers, we are vintage and estate jewelry experts! We invite you to
visit our showroom
located at 1137 High Ridge Road in Stamford Connecticut. Come on in and browse for Scott Kay designs.
If you enjoy shopping for vintage and estate jewelry online, hop on over to our
eBay store
. We hope you'll like us on
Facebook
and check out our amazing
Pinterest Boards
!