Back in the 15th century, folklore suggested that wearing an amethyst could make even a simple person smart while it would prevent a spiritual individual from giving in to evil thoughts. As the plague killed entire villages, the aristocracy believed that the stone could ward off the tainted air that carried the Black Death.
Over the course of time, this protective amulet gemstone became the recognized February birthstone. If you are shopping for the perfect February birthday present this year, Peter Suchy Jewelers have done most of the legwork for you and compiled a collection of stunningly beautiful jewels.
Baroque Pearl and Victorian-style Amethyst Gold Necklace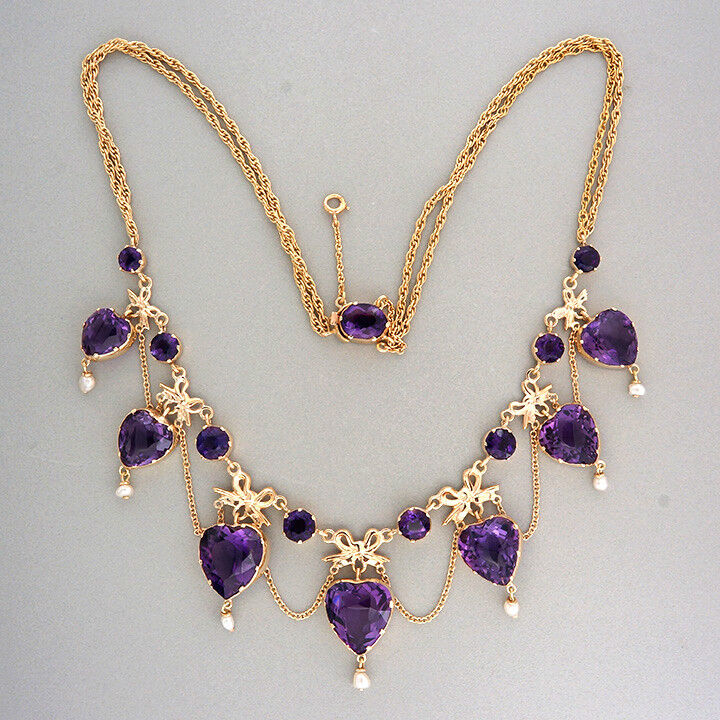 In the 1930s, an artisan chose 14k solid yellow gold to fashion the settings that
nestle 16 amethysts
weighing a total of 50.0cts. The double-rope chain displays eight round amethysts and seven heart-shaped gemstones on 18.25 inches of links. Another gemstone seals the clutch. Each heart-shaped gemstone is adorned with a 3.5mm Baroque pearl dangle. This spectacular piece looks great when worn with a low-cut cocktail dress or evening gown.
Victorian Amethyst Pin with Diamonds and Garnets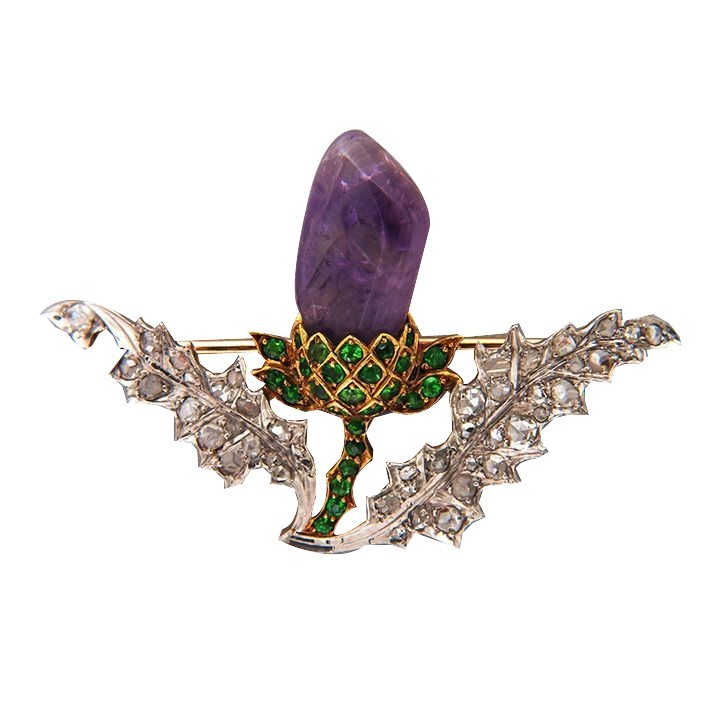 Imagine wearing
a fanciful flower bud as a pin
. This inspiration caused jewelry makers in the 1840s to fashion a 14k yellow gold setting to hold a natural amethyst measuring 22mm by 11mm. Thirty-four rose-cut diamonds make up fanciful leaves weighing 1.15cts. Twenty-eight green demantoid garnets weigh .75cts and create a realistic depiction of stems for the amethyst flower bud.
Amethyst Ring in White Gold with Diamond

The oval fantasy-cut amethyst is the star of
this cocktail ring
. Set in 18k white gold, it displays a rare lavender coloration and weighs 11.0cts. Seventy-six pink sapphires weighing 1.15cts support the hue while 82 full-cut diamonds with a weight of 0.75cts provide ample sparkle. This is a sizable ring that looks gorgeous on the hand; a sure conversation starter.
Italian Woven-link Bracelet with Amethysts and Other Gemstones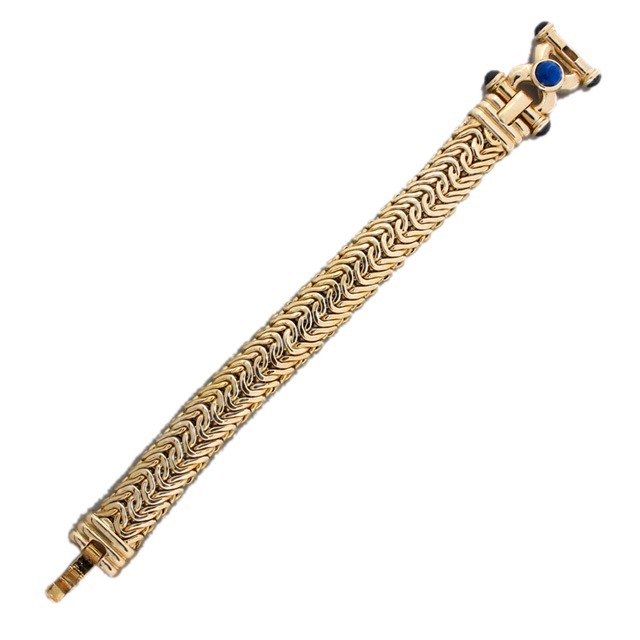 We recognize this jewel as
an Italian ECD bracelet
that is made from 14k solid yellow gold. At a length of 7.25 inches, it fits perfectly. Two 6mm cabochon garnets and a 6.5mm cabochon lapis support two 6mm cabochon amethysts. At a width of 15mm, this is a dazzling piece.
Paloma Picasso Tiffany & Co. Amethyst Button Earrings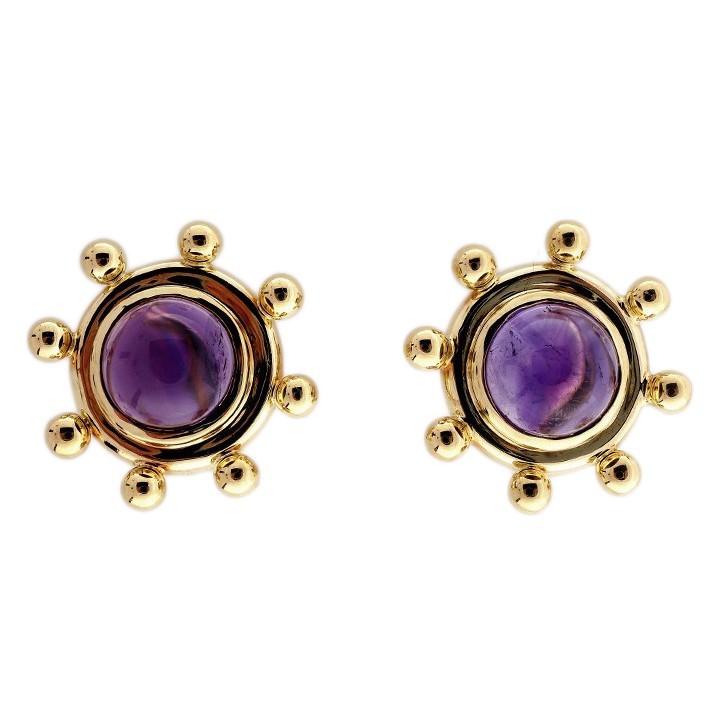 Paloma Picasso is a famous
jewelry designer for the Tiffany& Co. jewelry house
. These particular button earrings are made of 18k yellow gold and feature bright purple cabochon-cut amethysts wearing 5.0cts. The understated elegance of these earrings makes them suitable for daily wear.
At Peter Suchy Jewelers we are experts in all types of vintage, estate and antique jewelry. We hope you'll
stop by our showroom
located at 1137 High Ridge Road in Stamford Connecticut.
Or, hop on over to our top-rated PowerSeller
eBay store
where you'll find all the vintage amethyst jewelry you see here. If you find a listing has ended, please email us at
info@petersuchyjewelers.com
as we may still have the item in stock.