Has it always been your dream to own a vintage piece of jewelry that has been around for about 100 years? Have you always thought that this kind of purchase is clearly out of your financial league? Think again! Peter Suchy Jewelers have some exquisite pieces from the 1920s that are each priced under $500. Are you ready to make your collector's dream come true?
Color Change Sapphire Ring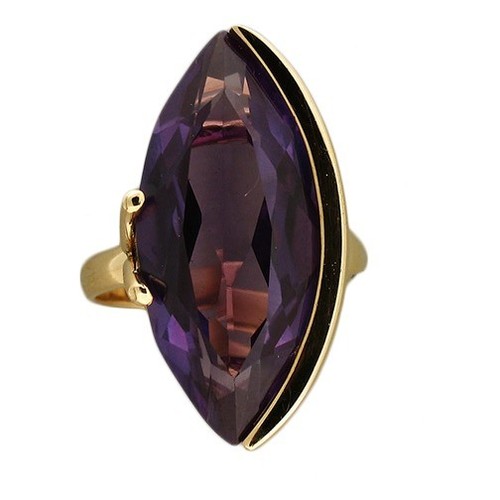 This cocktail ring is made from 14k yellow gold. It features
a color change man-made sapphire
weighing 20cts. On one side, the gemstone holds a bezel while on the other side it is held in place by two prongs. The stone's initial color is a deep purple that changes to blue in the right conditions. This is a very impressive ring that is sure to be a conversation starter.
Hand-Engraved and Textured Gold Leaf Pin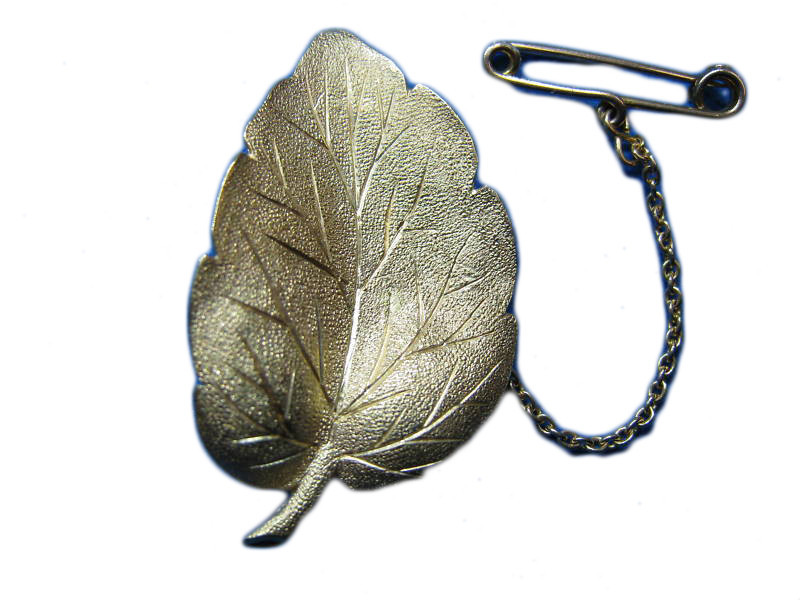 Featuring a safety pin and chain, this 18k gold pin is completely lifelike. Look closely, and you will see
the veins of the leaf
. The jewel measures 1.5 inches by 7/8 inches. It is an attractive piece that looks great on any type of blouse.
Platinum and Gold Pin with Pearl and Diamonds

The top of this pin is platinum. Underneath, there is 15k gold. At the center is
a natural pearl that measures 4.8mm
. Its creamy appearance is truly beautiful. Eight old-European-cut diamonds weighing a combined total of .08cts accentuate the pearl with four stones on one side and four on the other. The sparkle effect draws even more attention to the gorgeous pearl. From side to side, this pin measures 2.5 inches. From top to bottom, the measurement is 1/8 inches.
Open Circle Pin with Enamel and Seed Pearls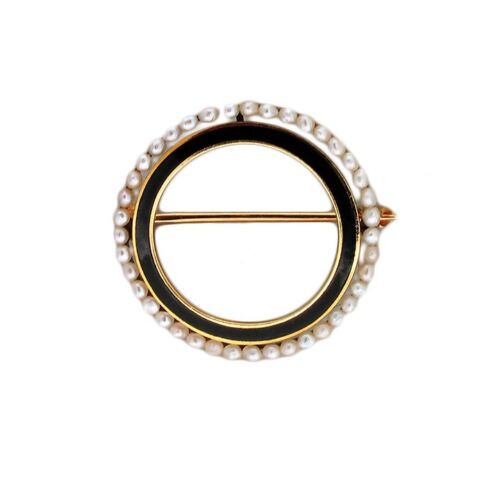 This showstopper is a brilliant example of
1920s understated elegance
. Displaying a 23mm diameter, this 14k yellow gold circle is studded with 40 seed pearls. They are each perfectly selected for their shape and beautiful luster. To bring out the creamy white of the pearls, artisans chose to apply enamel to the gold circle's interior. The balance of color and the harmonious shapes make this one a great selection for formal work attire or for an evening out.
Reddish Brown Garnet Ring

This Bohemian style ring is made from gold-plated silver. It displays
28 round garnets
that feature a combined weight of 5.0cts. The oval center stone brings another five carats to the table. This ring is in excellent shape considering that it is about 100 years old.
At Peter Suchy Jewelers we are experts in all types of vintage, estate and antique jewelry. We hope you'll
stop by our showroom
located at 1137 High Ridge Road in Stamford Connecticut.
Or, hop on over to our top-rated PowerSeller
eBay store
where you'll find all the vintage jewelry over 100 years old for $500 or less you see here. If you find a listing has ended, please email us at
info@petersuchyjewelers.com
as we may still have the item in stock.