Do you think of window screens when someone mentions mesh? If so, you are not alone. Unless, of course, you are a vintage jewelry aficionado of the highest order. In that case, you know that mesh jewelry makes up some of the most stunningly beautiful evening accessories currently available. Peter Suchy Jewelers have an exquisite collection of these types of jewels that are sure to delight you for years to come.
Heavy Yellow Gold Mesh Bracelet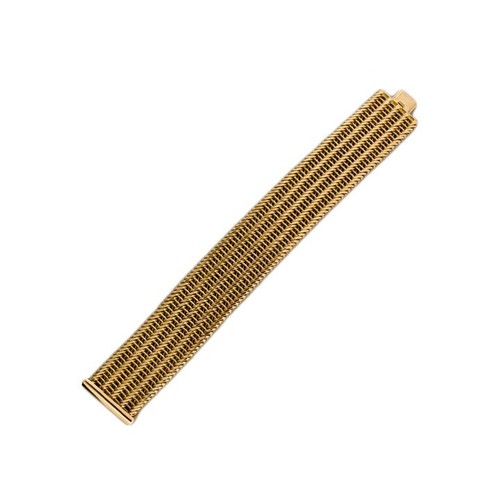 This piece is a gorgeous example of Swiss jewelry making.
Eighteen karat solid yellow gold
creates a mesh that is 1 1/8 inches wide. In spite of its larger size, the bracelet is surprisingly comfortable on the wrist. At a length of 8 1/8 inches, the jewel suits any wearer.
Gold Mesh Necklace with Pearls and Sapphires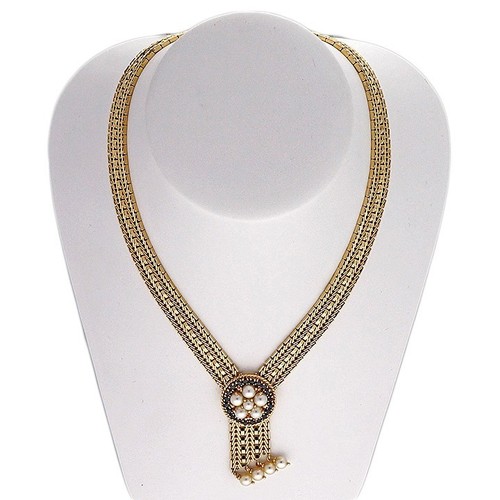 Fashioned from 14k yellow gold, this necklace
was made in the 1950s
. Measuring 11mm in width, the mesh graduates into a pendant design that displays 20 round sapphires weighing 2.0cts. Also present are 10 Akoya pearls. Dangles hanging from the pendant section measure two inches in length.
Vintage Merin Ruby, Emerald, Diamond and Gold Mesh Flower Pin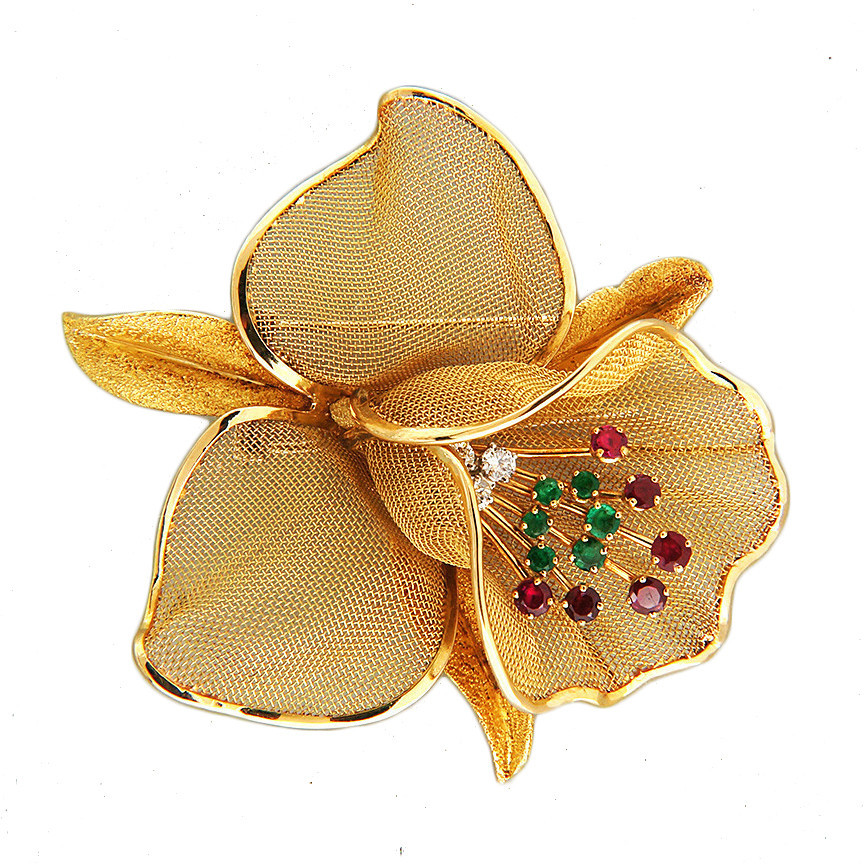 This pin is one of the finest examples of French mesh jewelry. Sporting
the Merin hallmark
, the artisans used 18k yellow gold as the mesh and setting material. The effects of the workmanship result in a stunning three-dimensional effect. The gemstones make up the detail work of the floral look. There are three full-cut diamonds weighing .28cts, six rubies weighing 1.0cts and six emeralds with a weight of .28cts. A polished gold border accentuates the dainty look of the mesh.
Flexible Gold Mesh Dangle Earrings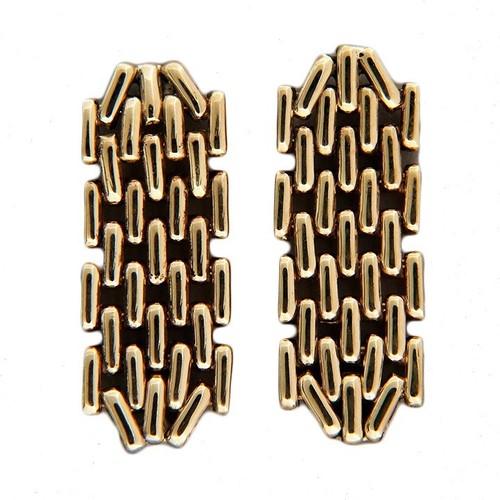 Dangling mesh
creates a stunning look that is virtually impossible to imitate with any other material. The artisans who created these earrings chose to make a one-inch-long mesh from 14k yellow gold. This is a larger mesh than you might be used to. It is quite beautiful! Accentuate the good look of these earrings with a bead necklace or bangle bracelets.
Italian Mesh Necklace with Diamonds

The mesh for this necklace is made from
14k solid yellow gold
; that said, the center portion also displays white and pink gold. This is a custom-made Italian necklace that features a domed diamond center section. One oval diamond weighs .25cts; it is surrounded by 22 round single-cut diamonds that weigh a total of .22cts. This necklace makes a dramatic statement and is sure to get you lots of attention.
At Peter Suchy Jewelers we are experts in all types of vintage, estate and antique jewelry. We hope you'll
stop by our showroom
located at 1137 High Ridge Road in Stamford Connecticut.
Or, hop on over to our top-rated PowerSeller
eBay store
where you'll find all the vintage mesh jewelry you see here. If you find a listing has ended, please email us at
info@petersuchyjewelers.com
as we may still have the item in stock.