The teardrop shape is sleek. Because of the smooth lines of the elongated shape, jewels that feature this look are elegant and frequently considered sophisticated. At the same time, these pieces can be worn without evening finery as well. Peter Suchy Jewelers have a nice selection of teardrop shaped gemstones in gorgeous settings that are suitable for any collector.
Onyx Teardrop Shaped Pendant with Diamonds

The
onyx is an elegant stone
that lends instant class to any jewel it associates with. This particular gem measures 25mm by 10mm and is held by 14k white gold. The three-dimensional stone's beauty is underscored by the swirling nature of the setting. By the way, this setting also holds a strip of 17 full-cut diamonds weighing a combined total of .06cts. From top to bottom, this pendant measures 31.84mm.
Onyx Art Deco Dangle Earrings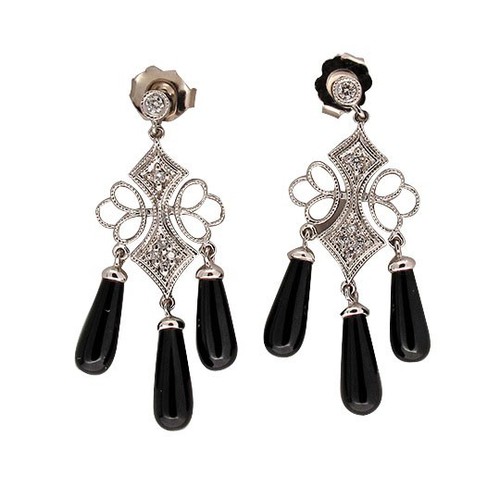 If you are at a loss what to use to complement the aforementioned pendant, consider
these Art Deco earrings
featuring six onyx teardrops. Set in 14k white gold, there are also 12 round diamonds weighing .06cts. Look closely, and you will notice that the onyx is elongated, which works beautifully with the Art Deco style elements.
Aquamarine Teardrop Dangle Earrings with Diamonds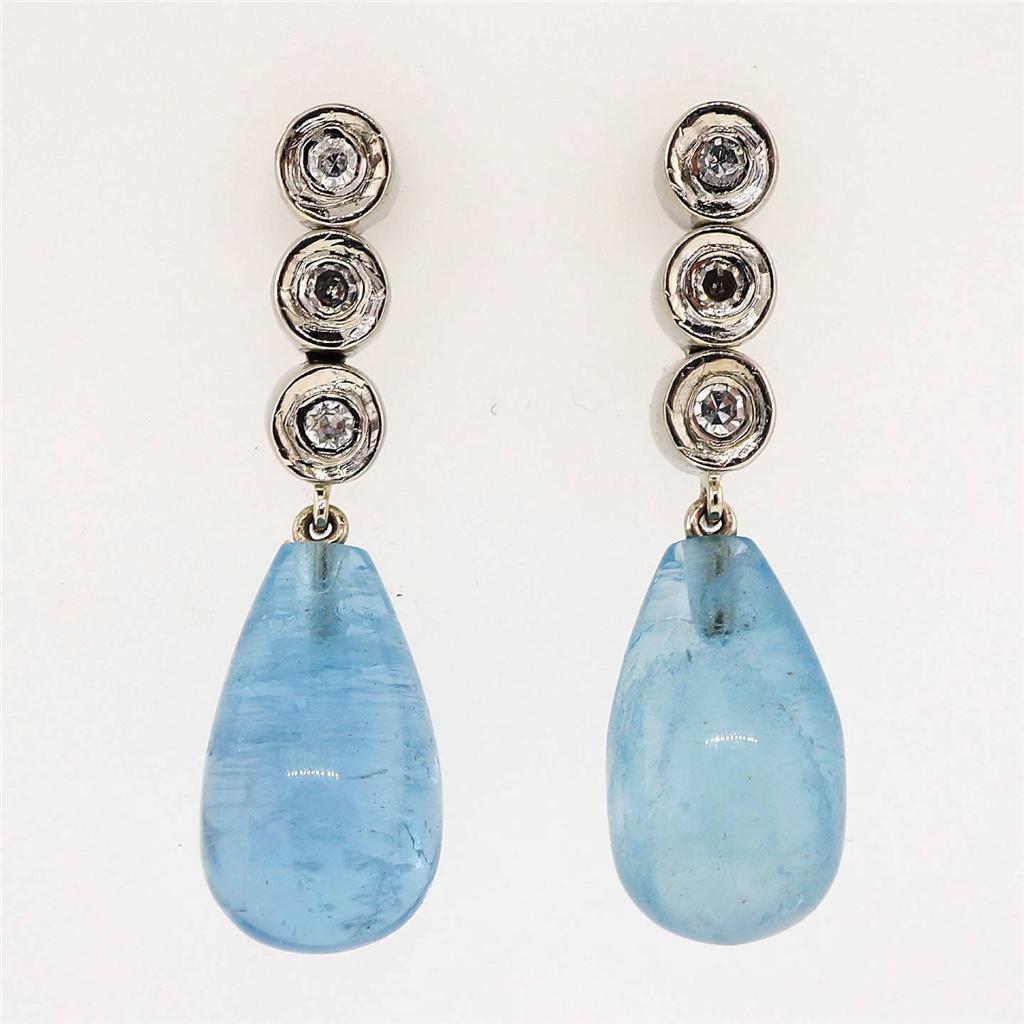 Made in the 1960s, these vintage aquamarines weigh
a combined total of 10.90cts
. They are untreated and feature attractive inclusions. The blue is of a medium color, which is nothing short of stunning. Artisans set these stones in 14k white gold. Also set in the gold are six single-cut diamonds weighing .06cts. These earrings look beautiful on the ear!
Amethyst Teardrop Dangle Earrings Featuring Diamonds in a Floral Motif

These dangle
earrings were made in the 1940s
. The setting material is 14k white gold. Two natural amethysts weigh a total of 22.50cts; they are suspended from the white gold setting that features an attractive floral motif. Playing part in this design are 10 round single-cut diamonds weighing .10cts. From top to bottom, these dangle earrings measure 30.56mm.
Victorian Revival Coral Flower and Coral Teardrop Dangle Earrings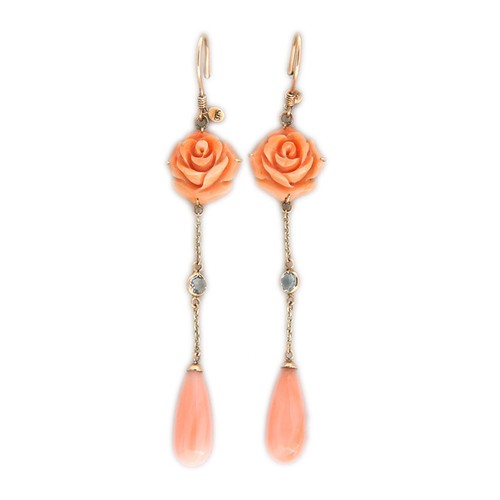 The artistry of these vintage
Victorian dangle earrings
is magnificent. Made with 9k yellow gold, the pink coral is beautifully shaped and polished. Toward the top of the earrings, there is a small coral flower. Measuring 11.5mm, it is intricately carved. The dainty teardrop shaped dangles measure 15mm by 6mm.Clear quartz is set in the dangle portion. These earrings measure 57.78mm from top to bottom. They are truly spectacular.
At Peter Suchy Jewelers we are experts in all types of vintage, estate and antique jewelry. We hope you'll
stop by our showroom
located at 1137 High Ridge Road in Stamford Connecticut.
Or, hop on over to our top-rated PowerSeller
eBay store
where you'll find all the teardrop shaped vintage gemstone jewelry you see here. If you find a listing has ended, please email us at
info@petersuchyjewelers.com
as we may still have the item in stock.